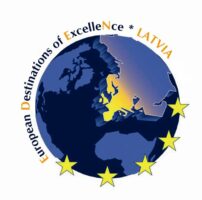 Protected landscape area "Veclaicene"
Visit one of Europe's most outstanding tourist destinations in Veclaicene!
It is a place where you can feel the diversity of nature – the hilly terrain of the Alūksne plateau, steep ups and downs, picturesque lakes that meander the Kornetu – Peļļi ravine, the steepest castle mound in Latvia and Druskku hill, from which you can even see Estonia's highest peak Suur Munamagi. Allowing you to enjoy peace, harmony, fresh air and admire – how beautiful our land is!
"If someone tells you that Latvia is grey, you should tie his eyes and remove the bandage only when you are at the Peļļi gully. Believe, happiness will be seen even in the darkest face." /A.Bergamnis/
Enjoy Veclaicene in spring, summer, autumn, and winter, because it is unique and beautiful in all seasons! Reveal nature trails, go cycling, reach the tops of the sightseeing towers and enjoy unforgettable picnics in nature. You won't have enough with a day or two to see it all, so enjoy the hospitality and choose to spend the night in local accommodation- Nature houses in Veclaicene, Holiday house "Ezerlīči", "Saliņas", "Dzērves ezera namiņš". Experiencing fabulous sunsets and cool morning swims watching the sunrise.
Let this nature fascinate you!
www.veclaicene.lv